Contact us
Saint-Jean-de-Luz
Sotheby's International Realty
26 boulevard Victor Hugo
64500 Saint-Jean-de-Luz, France
Biarritz
Sotheby's International Realty
4 avenue de la Reine Victoria
64200 Biarritz, France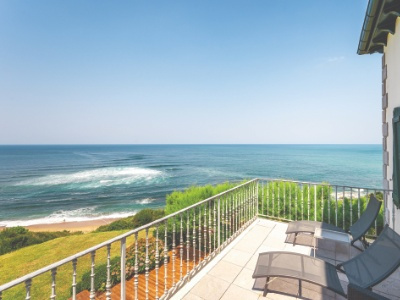 Created in 1976 to fulfill the demanding clientele of the famous Sotheby's auction house in their search for exceptional properties, the Sotheby's International Realty network has become the world leader in luxury real estate, today made up of more than 1000 agencies worldwide.
Alexander Kraft, in the General Management of more than 70 offices on French territory, supports the agencies, all managed independently, with a common objective of performance and multiplication of connections thanks to interactions between national and international agencies, and with the auction houses around the world.

Representing the brand on the Basque Coast, our agency in Saint Jean de Luz spreads out on the southern and interior sides of the Basque Country, and that of Biarritz covers the north of the Basque Country and the south of the Landes as far as Hossegor and Seignosse. We are in permanent contact with the auction house and cultivate relations between the world of art and that of luxury real estate.

We support our clients at every stage of their sale or purchase project. Thanks to high-performance tools and a tailor-made service, we make sure to distribute your property to the most attractive clientele, locally and internationally, on the most prestigious media, allowing us to reach an elitist clientele.

With Saint Jean de Luz Sotheby's Realty, you benefit from expertise in the high-end real estate market on the Basque Coast and the strength of an international network guaranteeing you powerful marketing and access to qualified customers.

Do you want to sell or buy a property in Saint Jean de Luz or in the Basque Country? Entrust us with your project, benefit from our local expertise and our unique international resources.